After diving with our pals near George Town and coming home with one little lobster, C Spirit and Makai were feeling motivated to capture some bigger bugs.  The first stop is the fuel dock at Emerald Bay Marina.  While the boats were fueling up, the kids and I explored the marina a bit.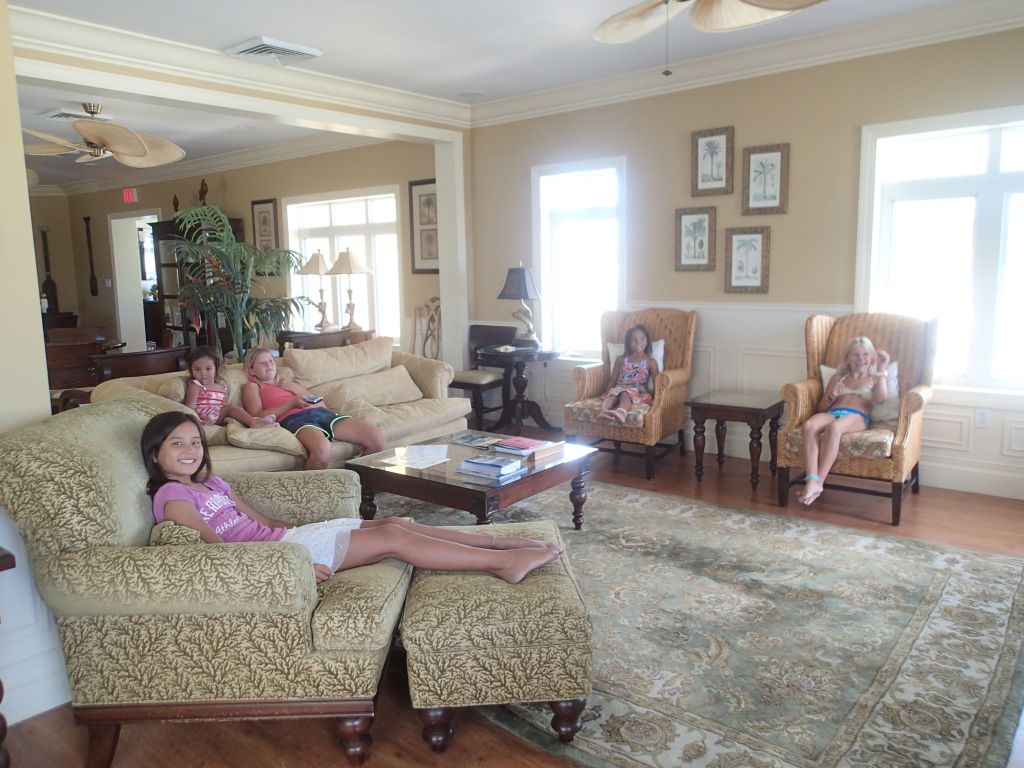 The Lounge was quite impressive.  We lounged in the TV room, the dining room is behind us, with a billiard room and a bar room off to the side.  Too fancy for us.  The playground is still under construction.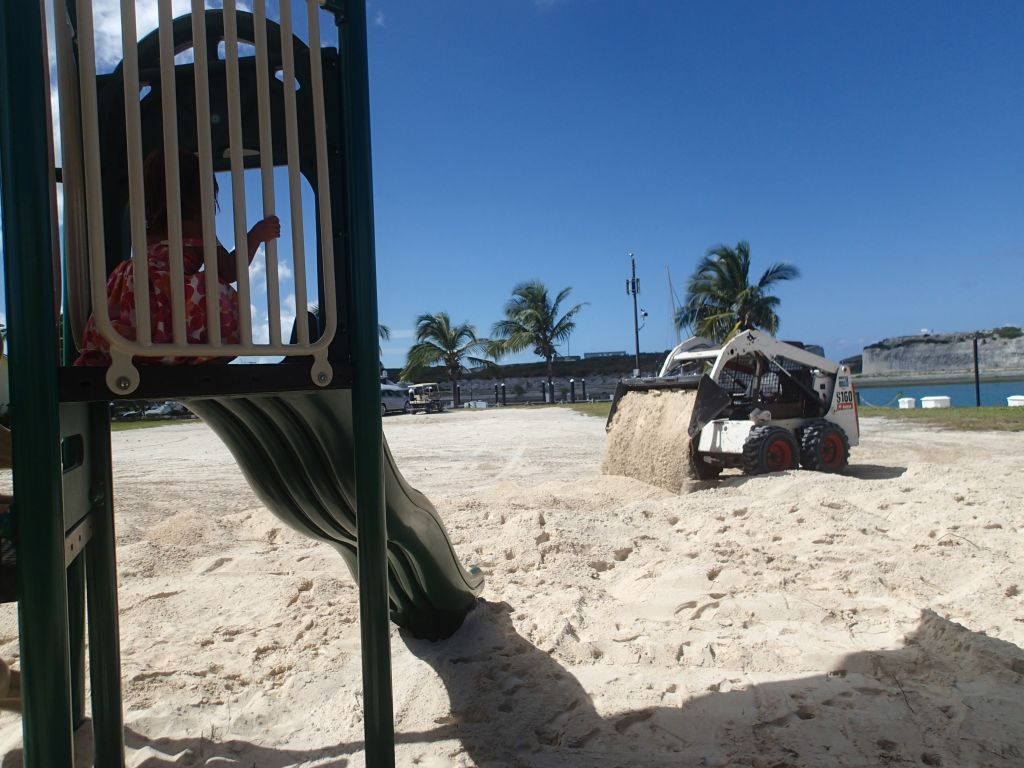 Back on Makai hand stands were practiced. Phoenix is a gymnast and her graceful contortions inspire Genny and Marie to flip around.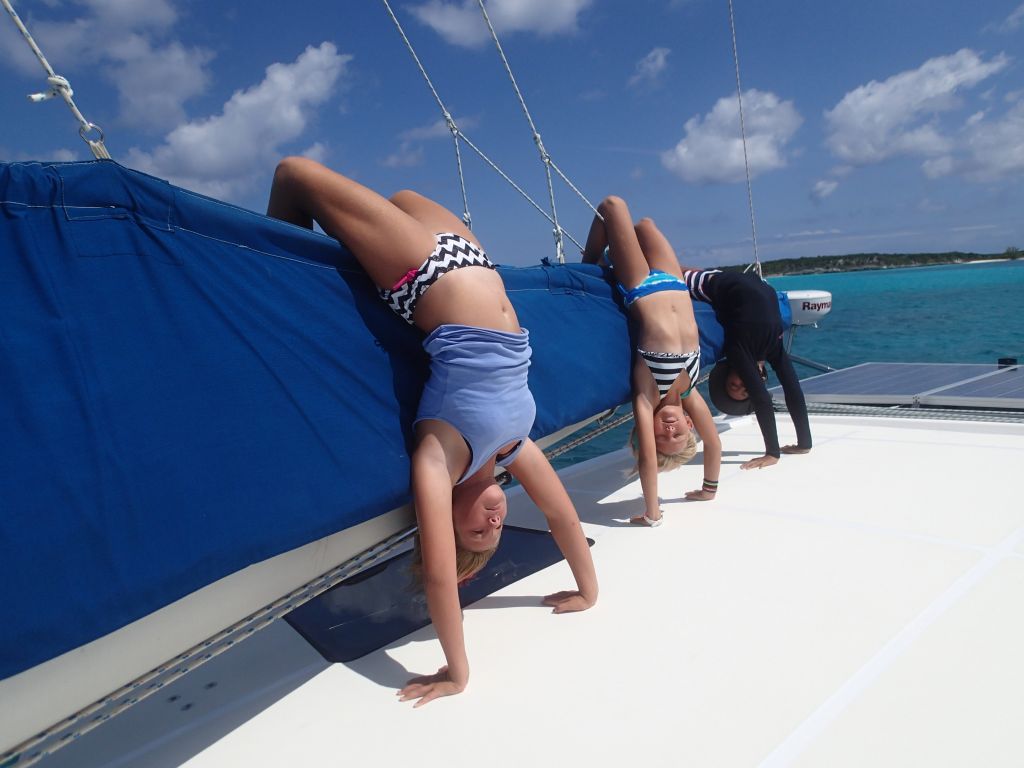 The coconuts which occupied everyone's afternoon a week ago and stained the back deck were set free.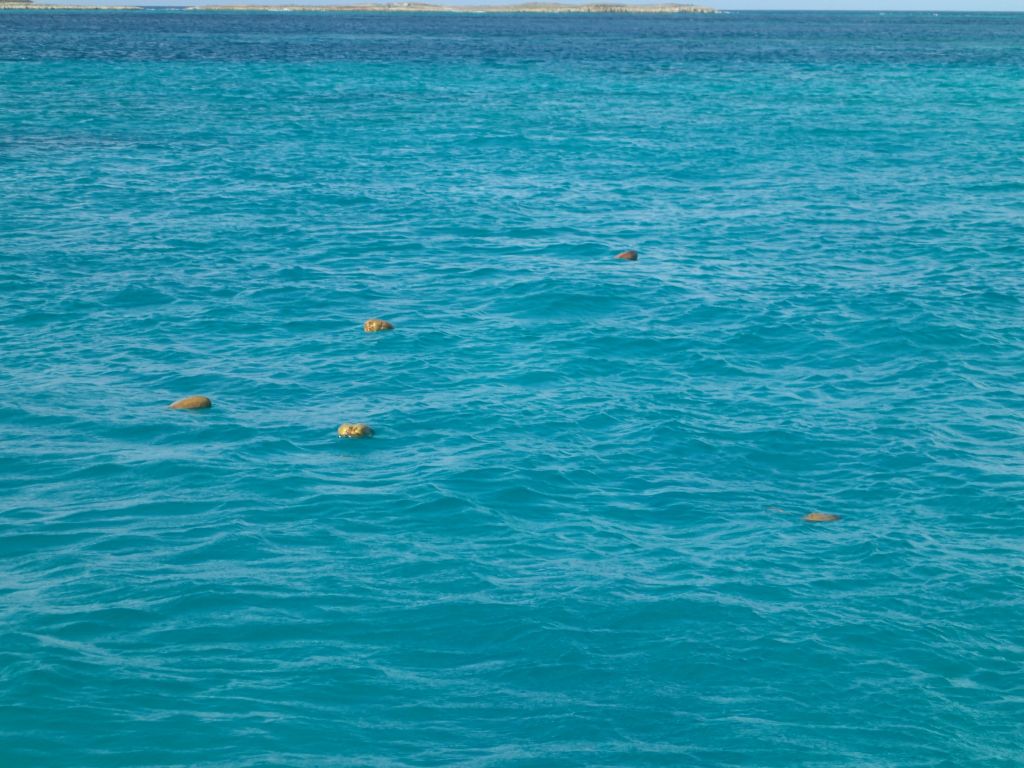 Then Roy set out on the hunt.  He gets real itchy when his spears are dry for too long.  The first afternoon he came home with a slipper lobster and Jamey got a nice spiny lobster. It isn't easy diving to peek into a coral head when the current is flowing like the Niagara River.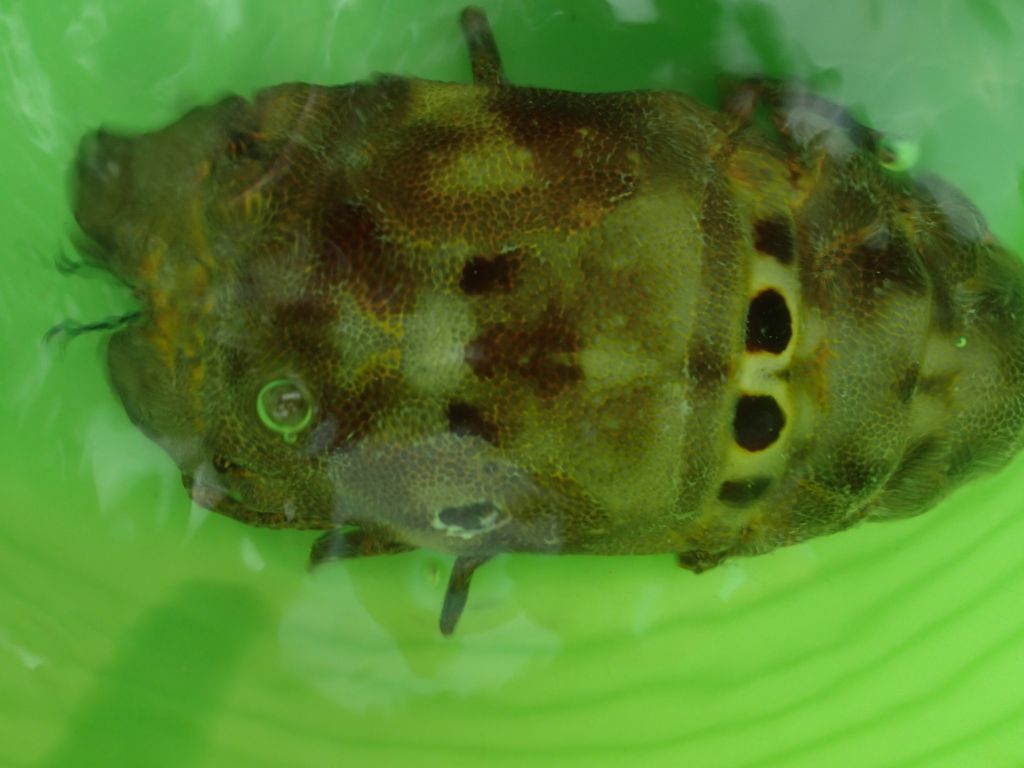 The next morning we were feeling disgusted with our ability to determine slack water and find the elusive lobster. Theoretically, the water should stop rushing in or out right about when the tide is turning around, but for some reason our observations don't agree with the tide chart.   So we started preparations to move first thing and hopefully get to the next anchorage by high tide. Jamey said the water was surprisingly slack under his boat and suggested a quick snorkel trip on the coral heads we tried to visit yesterday. OK, lets check it out.  These coral patches are beautiful, we even saw a turtle and a big nurse shark resting in the sand.  Then we spotted them, LOBSTAH, right where they should be, sticking their little antenna out testing the waters.  Roy was chasing one around while I tried to spear the super hard shell of Lobzilla. My spear bounced off him two or three times and finally I pinned his horn so I could drag him out and get my hands on the beast.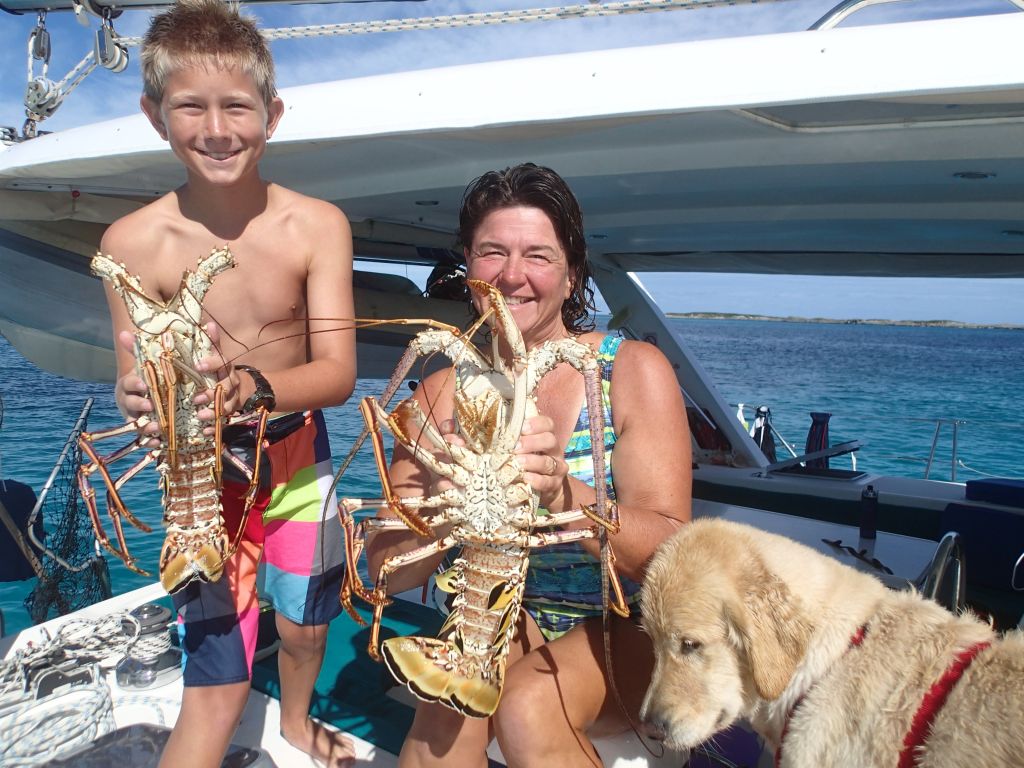 The tails are about the size of our feet.  Jamey got a nice one for their lunch and then off we went to the next anchorage.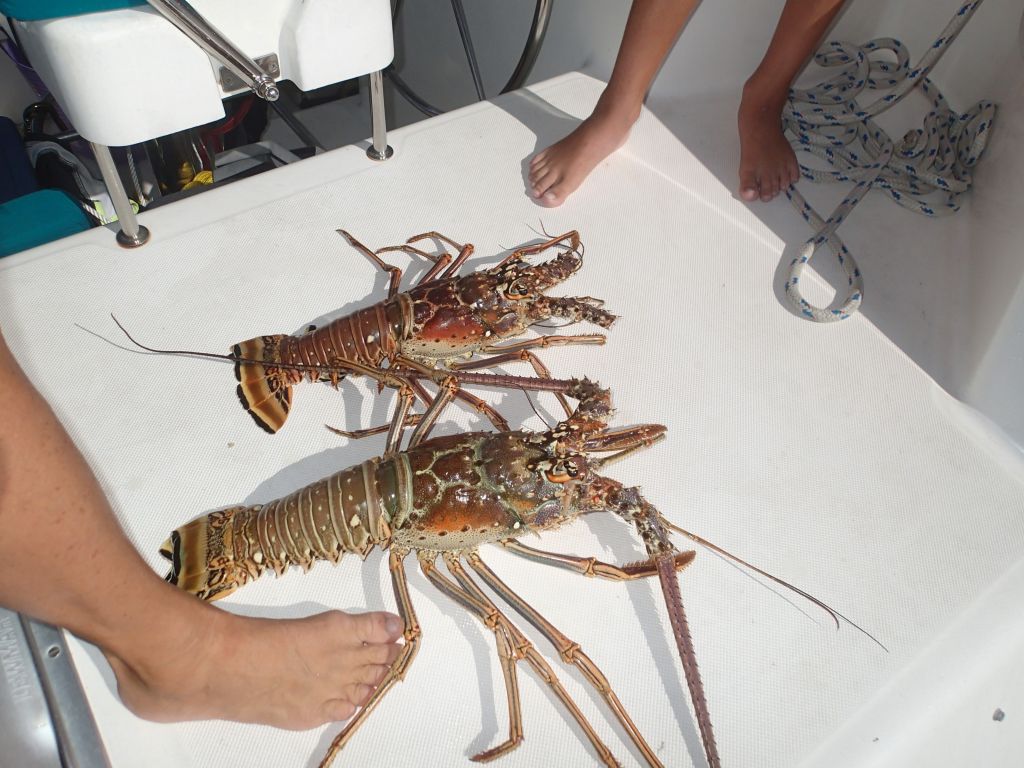 This is the location around the corner from the mermaid and piano sculpture.  We looked for lobster here about 10 days ago and only saw one that we couldn't get out of its hole. Today everyone snorkeled and played on the beach while Roy hunted.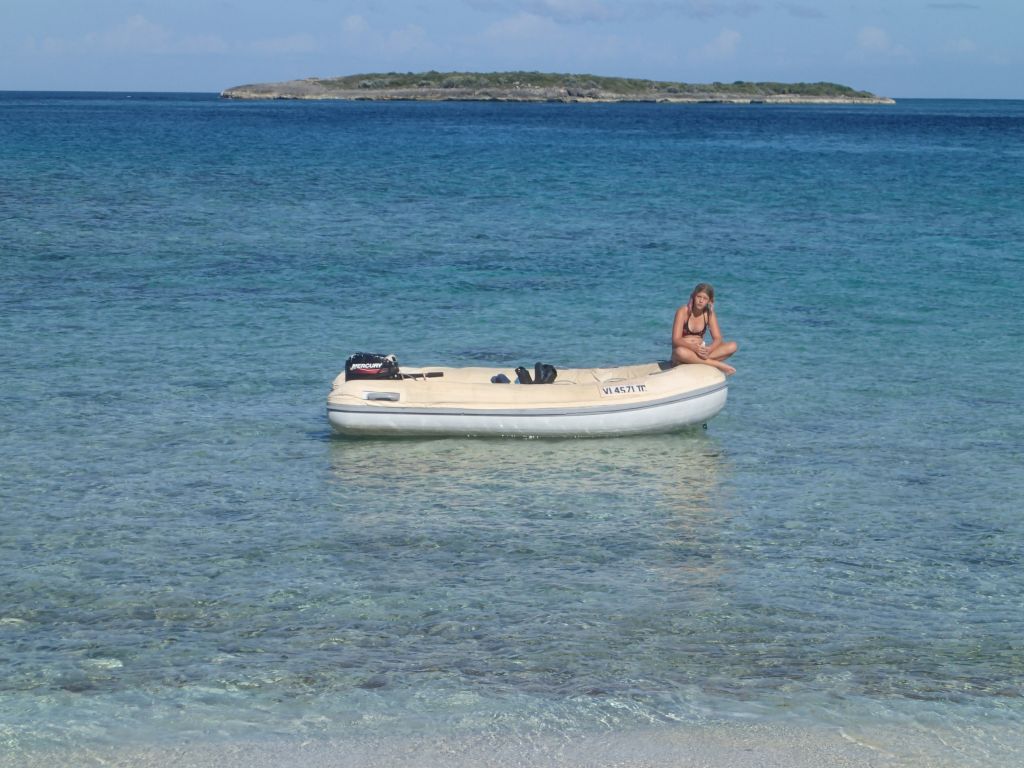 In the end Roy got two and Jamey got one.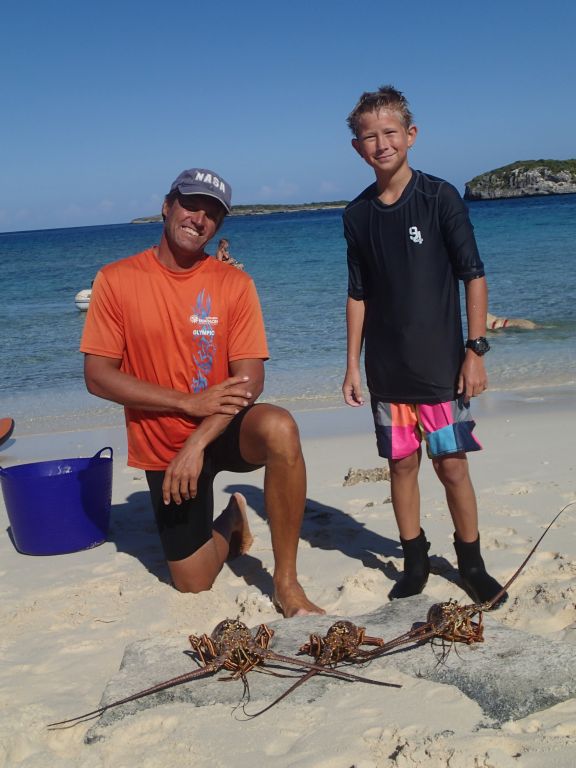 I was on the beach with the dinghy, Topaz and Sage when I spotted him swimming with the big bug over his head.  We do that in hopes that predators won't get a whiff of the distressed creature on the spear. So Sage and I left Topaz and went out to get Roy's catch.  Meanwhile Genny pointed one out for Jamey to sling.  By now everyone was pooped out except for Roy and Nancy, so they went off with the paddle board and came back with one more bug.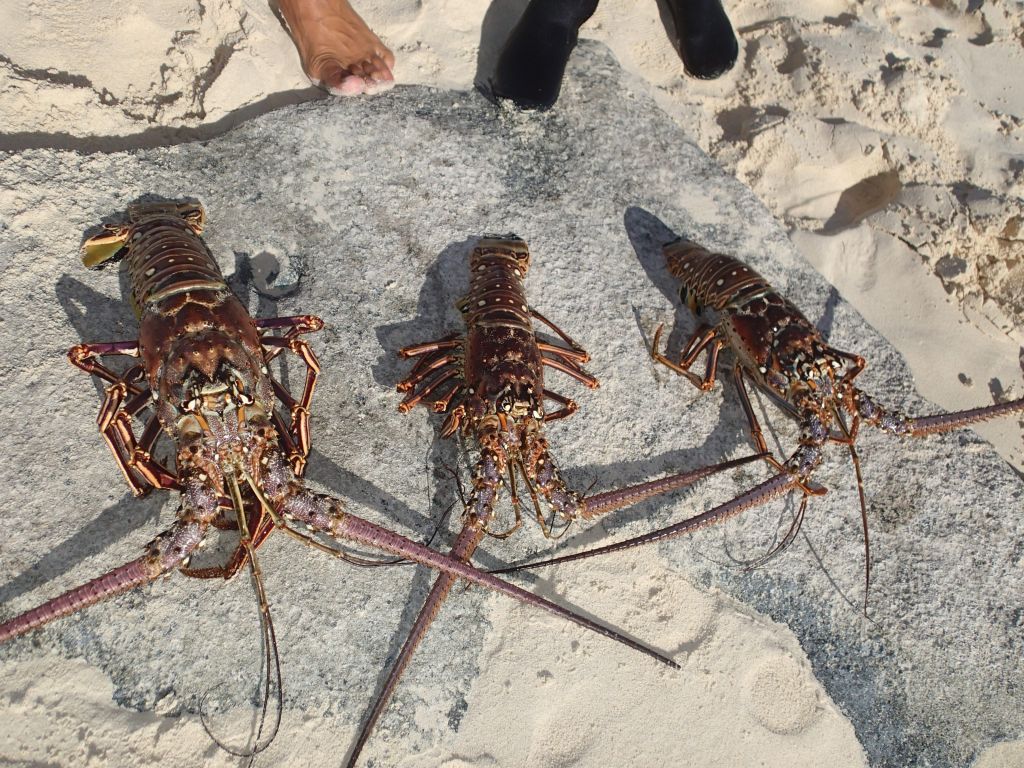 Now we have too much lobster.  How can that be? I guess that means another dinner party!  C Spirit and Makai couldn't eat it all, so we sent Marie out with water to offer and make friends.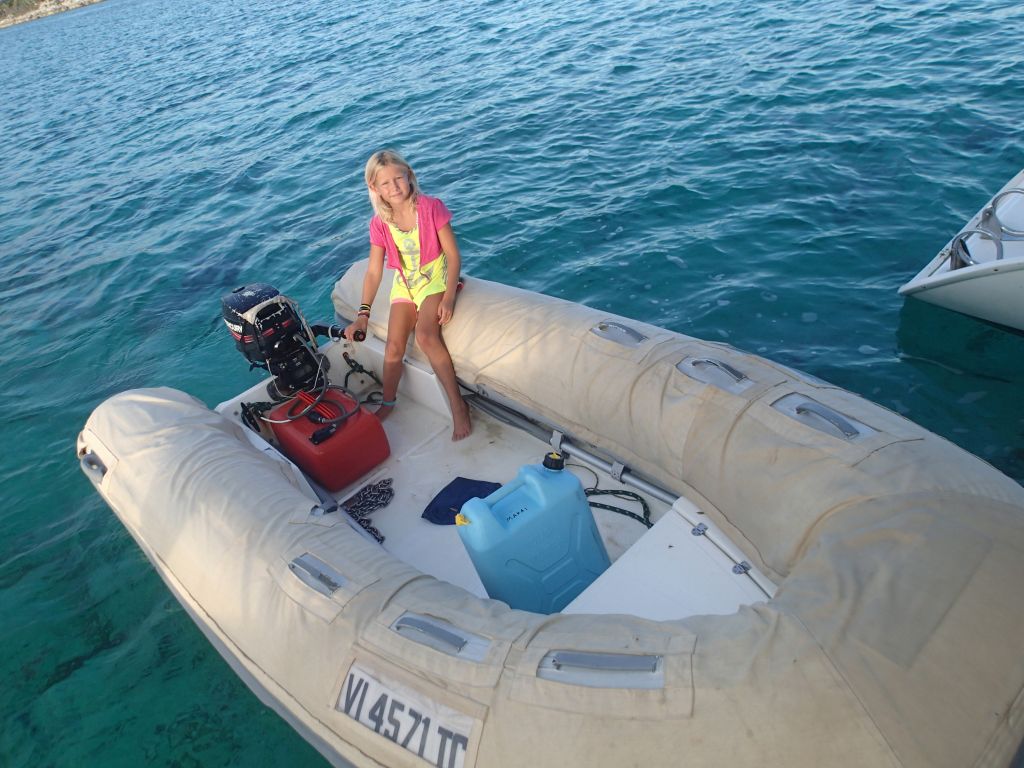 Rag Doll chatted with her and accepted the dinner offer.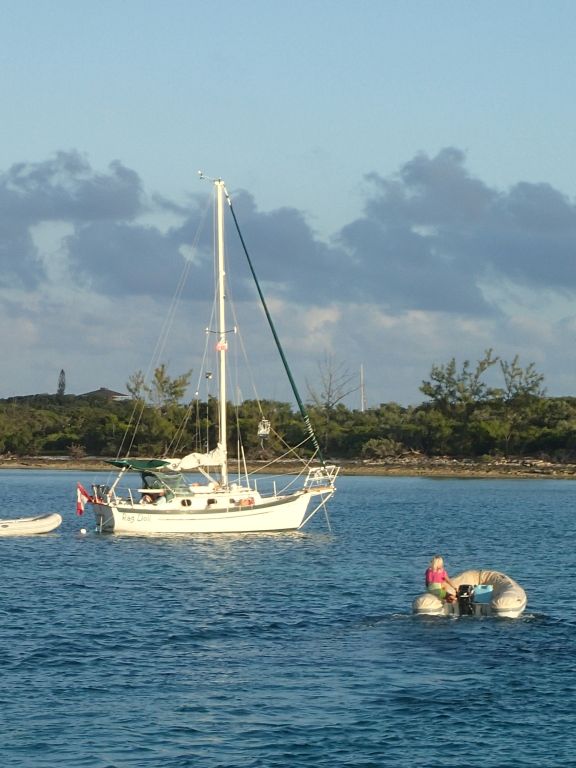 Mmm, the last time I lobster hunted like this was in the Sea of Cortez in 2000.  Since then the only lobster we've eaten was once in Barbuda last season and here in the Bahamas.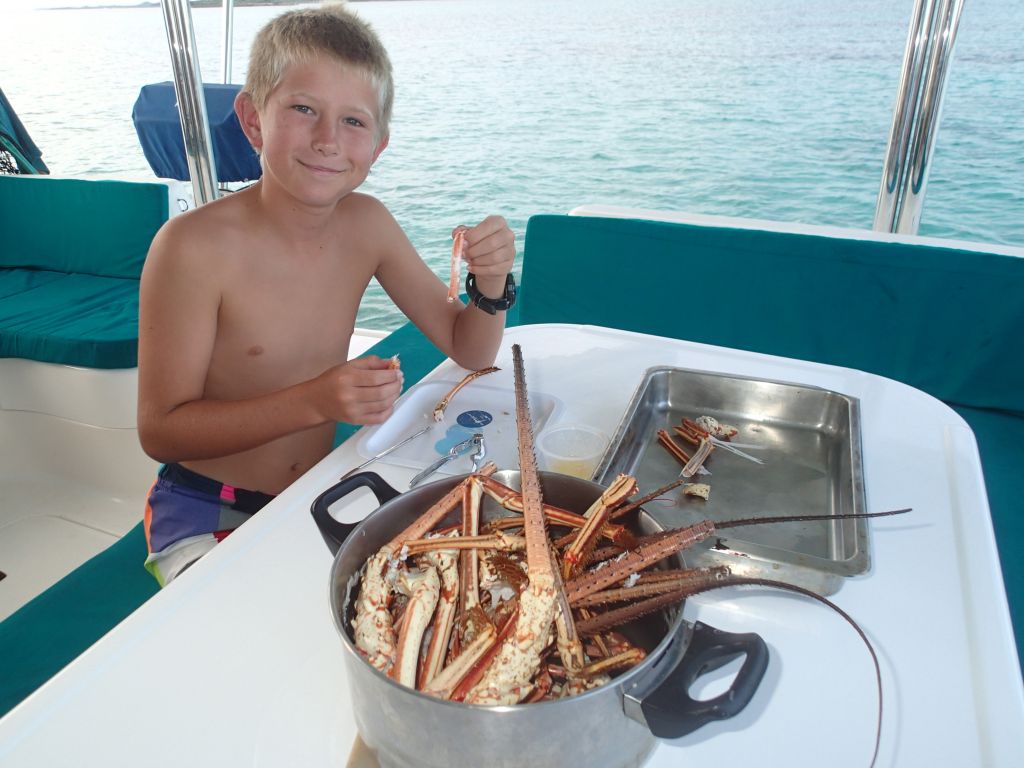 I froze two tails, baked three tails, steamed all the legs and horns, chopped up some of the meat and melted it in with cream cheese, cheddar cheese, sauteed onion and a bit of garlic for a spread.  We also has sauteed spinach, and pasta for the on seafood and vegetable eaters.