We're trying to get used to Makai's new neighborhood.  The moorings are way better than the concrete jungle off in the distance but a far cry from an uninhabited cay in the Bahamas.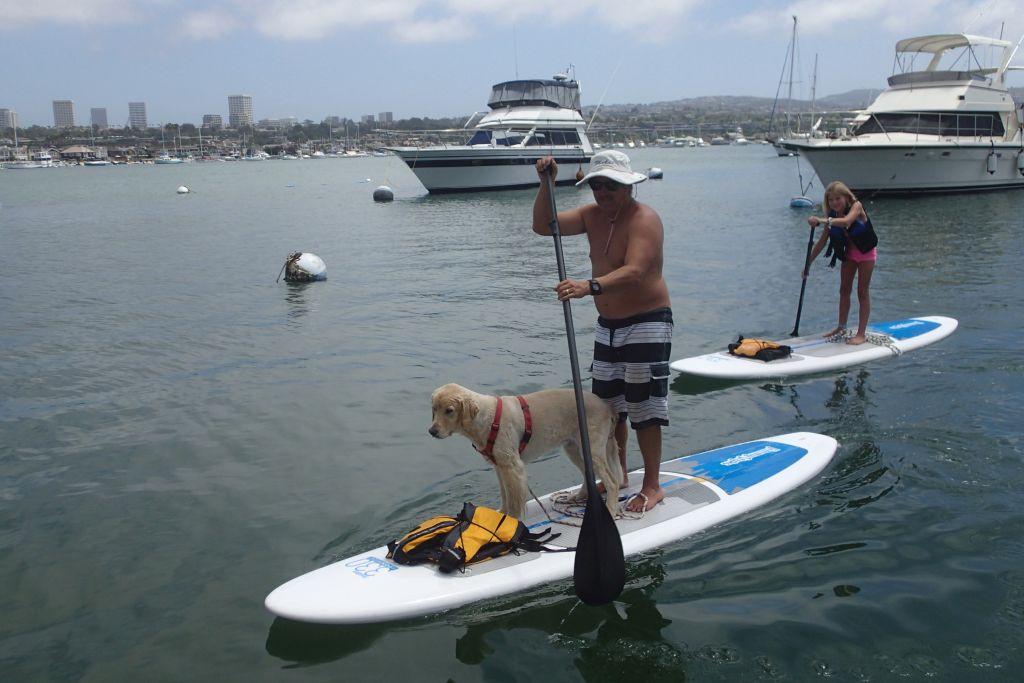 Patrick, Julia, PJ and their pup Posie made the 15 mile trip from Long Beach to Newport Beach on their boat.  They probably go here faster by water than freeway because of traffic and parking hold ups.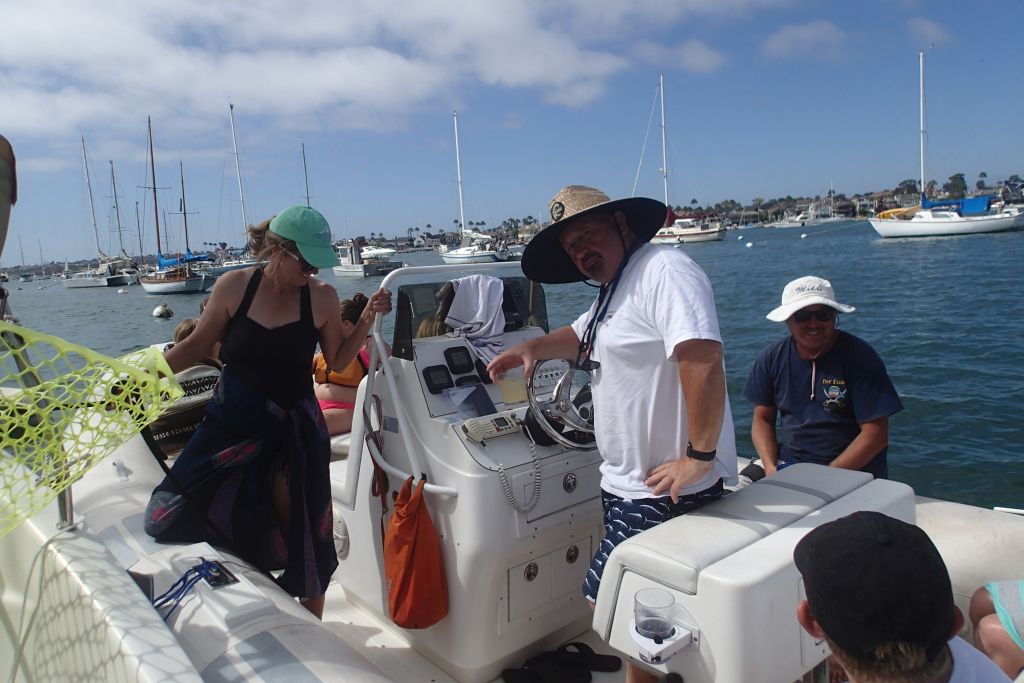 Genny brought a friend and Grandma Beth came as well. Patrick treated us to a bay cruise past the beautiful houses and boats that line the bay.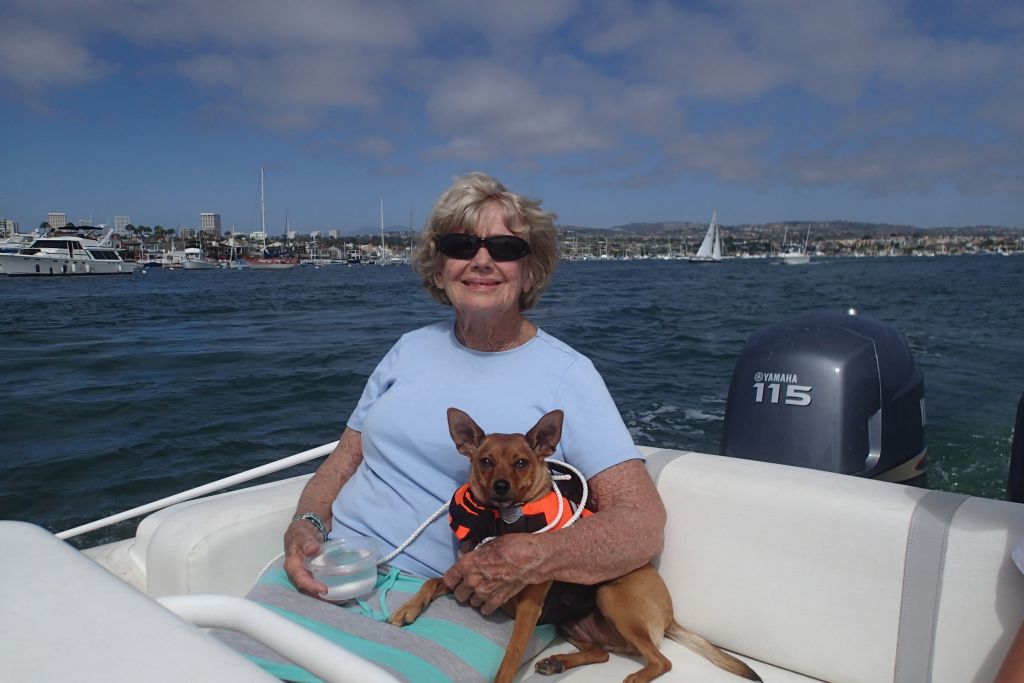 Santa Catalina Island is our little touch of cruising.  The water is clear and full of life.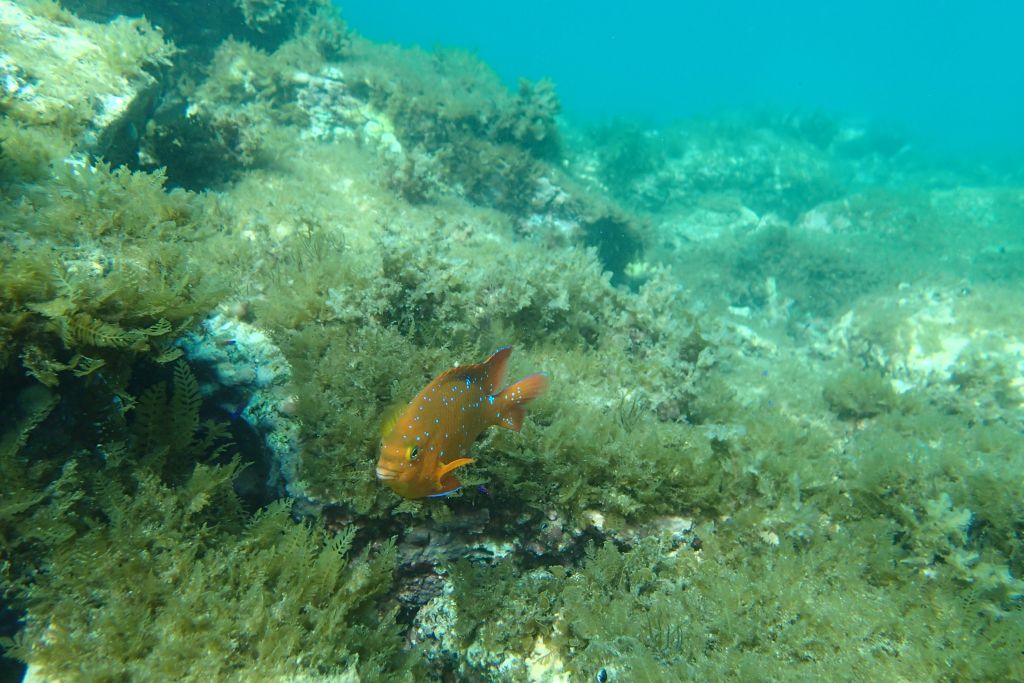 Abalone is a cold water mollusk once considered to be a delicacy in Asia and until its popularity spread through the rest of the world.  This ocean gastropod is now protected with strict fishing regulations. Most of the Abalone consumed today is farmed, but if you want to fish for them yourself you need a license .  The license allows free divers to take no more than 3 per day and 24 per year, they must be taken during the summer season.  Only a few of the abalone can be taken between San Francisco Bay and Mendocino county to the north and the rest of your limit has to come from points north of there.  You know, I would be happy to spring for a farmed abalone some time just to see how it tastes rather than dive in those frigid waters.  I have some friends who remember the good old days of eating abalone all summer until they were sick of it.  This sounds like over fishing, but the decline is also attributed to changing water conditions and pollution. Until then we have the opportunity of spotting the abundance of their return to Catalina.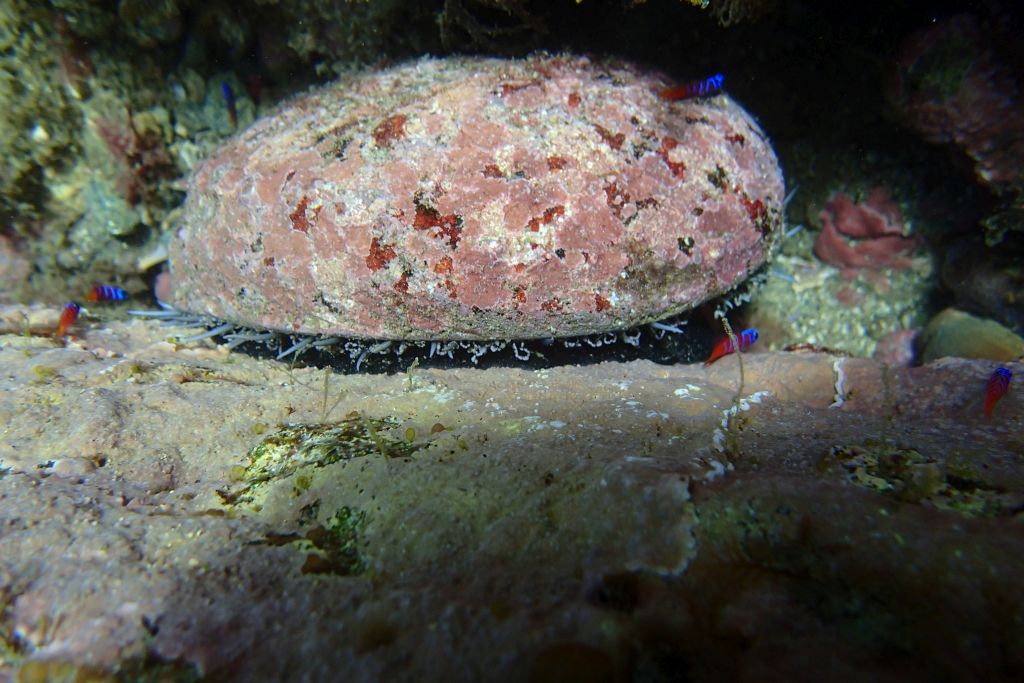 Today the colors popped out with natures Technicolor. Looking forward to thicker wetsuits and more time with my favorite fishy friends.