Labor Day weekend at our cabin is full of traditions that go back, maybe 30 years or more.  We've been cabin owners there for 20 years and Eric had been going up for at least 10 years more than that when he went to high school with friends who have a cabin up there.  Many of the owners have been there longer than that, they grew up there as kids and are now grandparents with plenty of stories to tell about our neighborhood.
One of the neighbors has babies and puppies.  Our kids could have move in over there.  I couldn't get the kids to leave.  They just kept picking up these chubby little pooches and cuddling.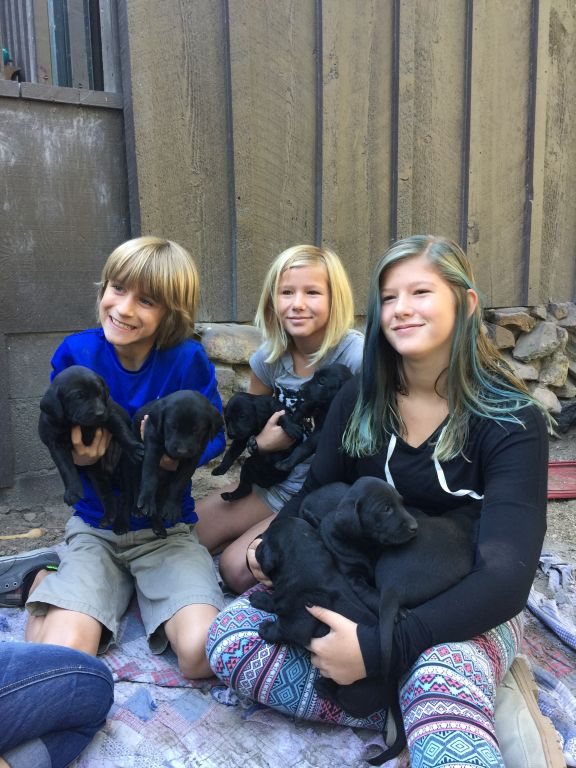 Our neighbors and pals in Cypress bought the cabin across the street from us just before we left.  For the past three years they remodeled, fixed up and cleaned up their old place while staying in our cabin and taking care of maintenance and fixing minor disasters. Its so nice to have them for making future memories to reminisce about.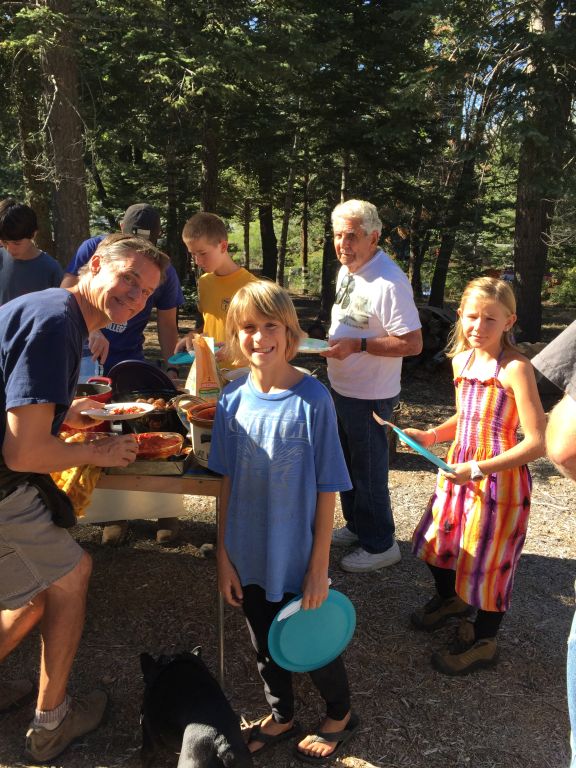 See this adorable baby, she and her brother live with the puppies.  Marie was in heaven with them.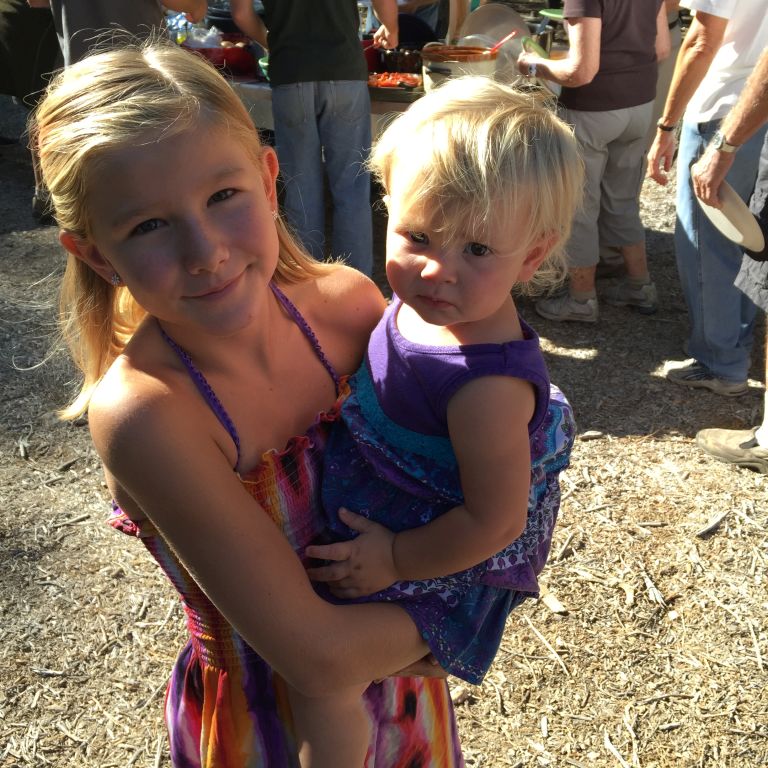 Our neighborhood gatherings revolve around our shared roads and water system.  Labor Day weekend we have our association meeting and potluck. The local volunteer fire department hosts a pancake breakfast and the disaster preparedness team has a burger and hot dog lunch this weekend as well.  So, the whole weekend is full of food and catching up with friends and neighbors that we haven't seen in awhile.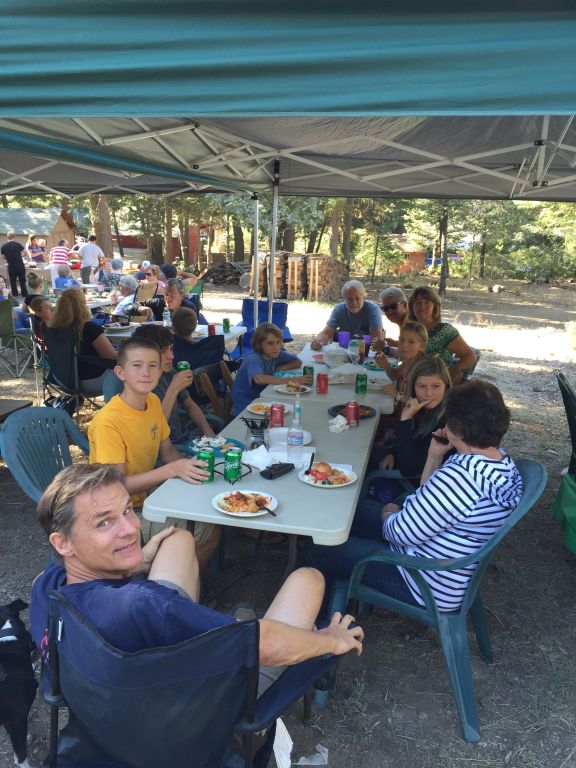 The Aanonson's set up a badminton court behind their house.  The kids had great fun.  I was impressed that they all played by the rules and kept score.
While were were in the Aanonson's back yard, we had a guest walk through our back yard.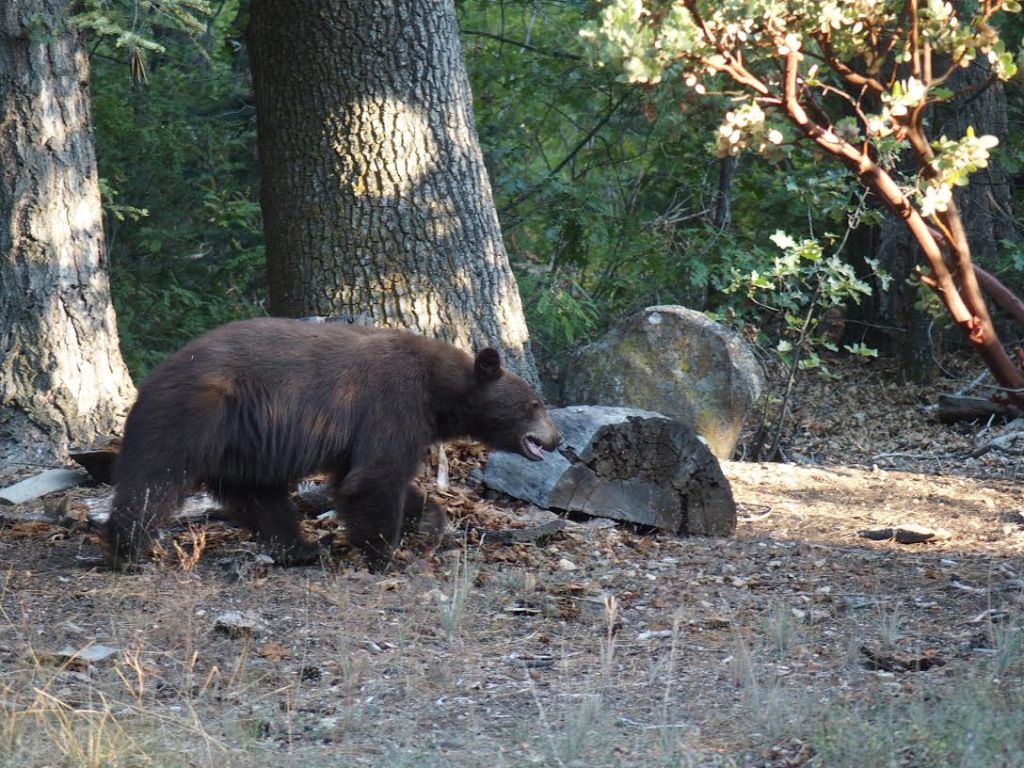 This bear must have smelled out potluck and came to find out if his invitation got lost in the mail or something.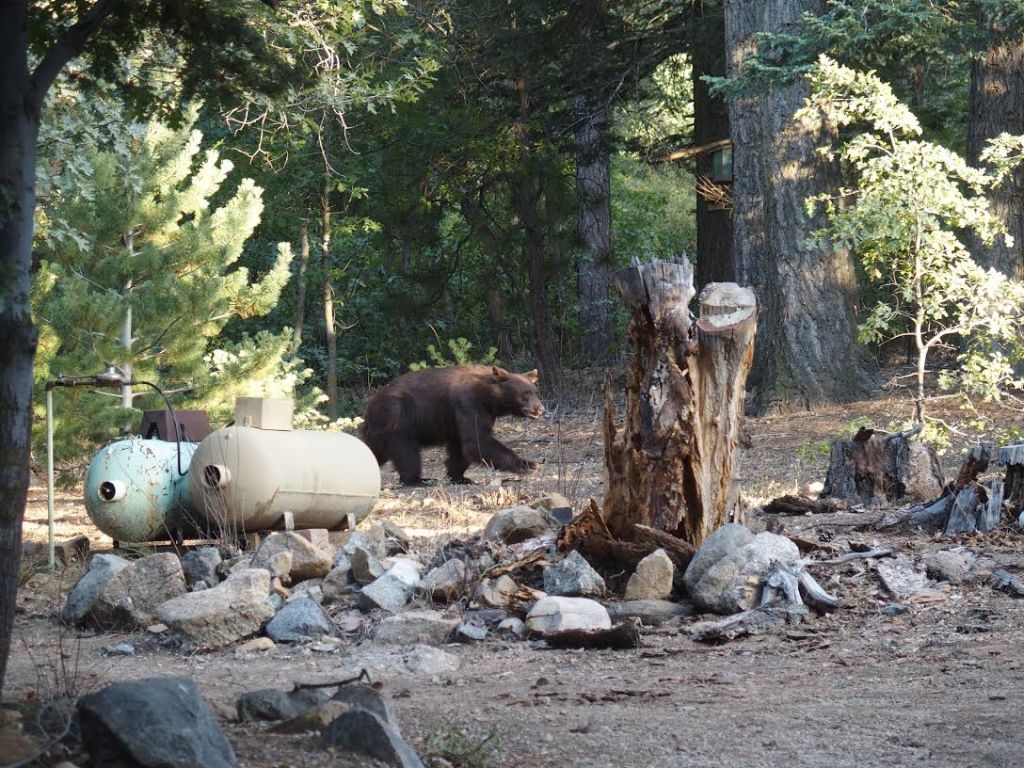 The weather will be changing up there soon.  Eric got a ton of pellets and we sorted out our snow clothes to see what needs to be replaced. I'm looking forward to the weather cooling off.  It can be in the 90s or warmer in Southern California well into October and even past Halloween.