Do the Bahamians have dozens of major theme parks  within 200 miles of each other. How about several stores selling several brands and models of refrigerators, or maybe stores that sell couches on one side and watermelons on the other.  I don't think so.  There, you are lucky if the fruit isn't over ripe and the chicken package doesn't include feet. All the other countries in the Caribbean and Central America have similar situations.
But, now were back in the land of plenty and as soon as the major projects were complete we were off to Disneyland.
Eric and the sisters had a regular routine of checking out all their old favorites one evening a week. It has been really hot, so evening was a great time to walk down Main St. Disneyland. Marie got to drive the Mark Twain, one of their dream experiences.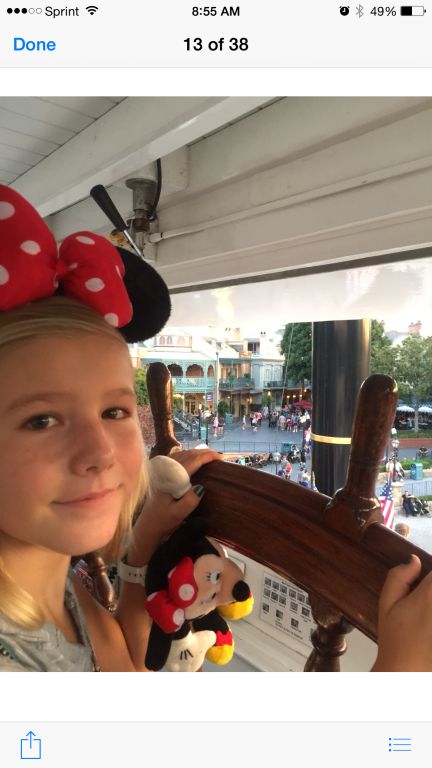 We even have a brick in the entrance plaza that Eric got the year Marie was born which happened to be Disneyland's 50th anniversary.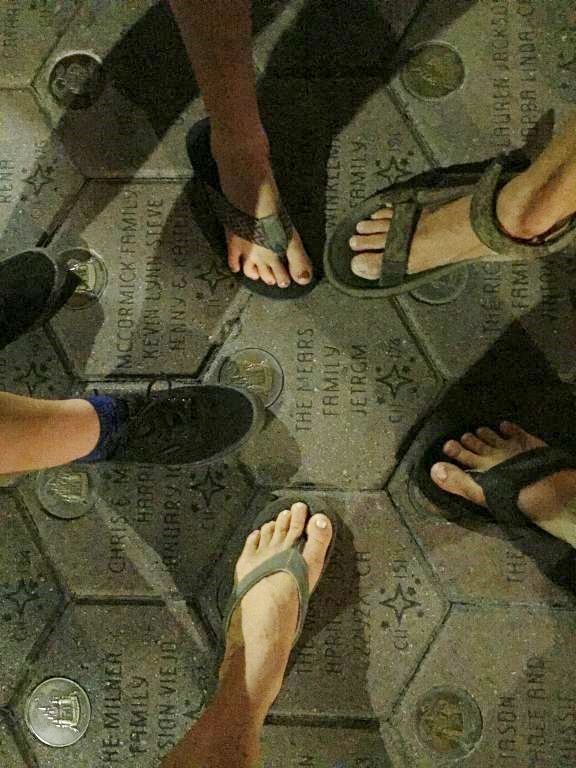 Oh, yes, the long awaited health insurance cards were finally in.  While we were gone the new health insurance laws went into effect and we could no longer afford to pay for full coverage on our own.  Under California's subsidized plans we could only get covered treatment in California, which would have been crazy to bring the whole crew across the USA for a dental cleaning, so we paid out of pocket.  Now we're back with our old dentists and doctors and everything is covered thanks to Eric's employer. Everyone got a full set of xrays, cleaning, checkups, Marie had a pesky baby tooth removed, Roy got braces and Genny is awaiting a bite correcting device.  Everyone had physicals and eye appointments.  The good news is that we're still healthy.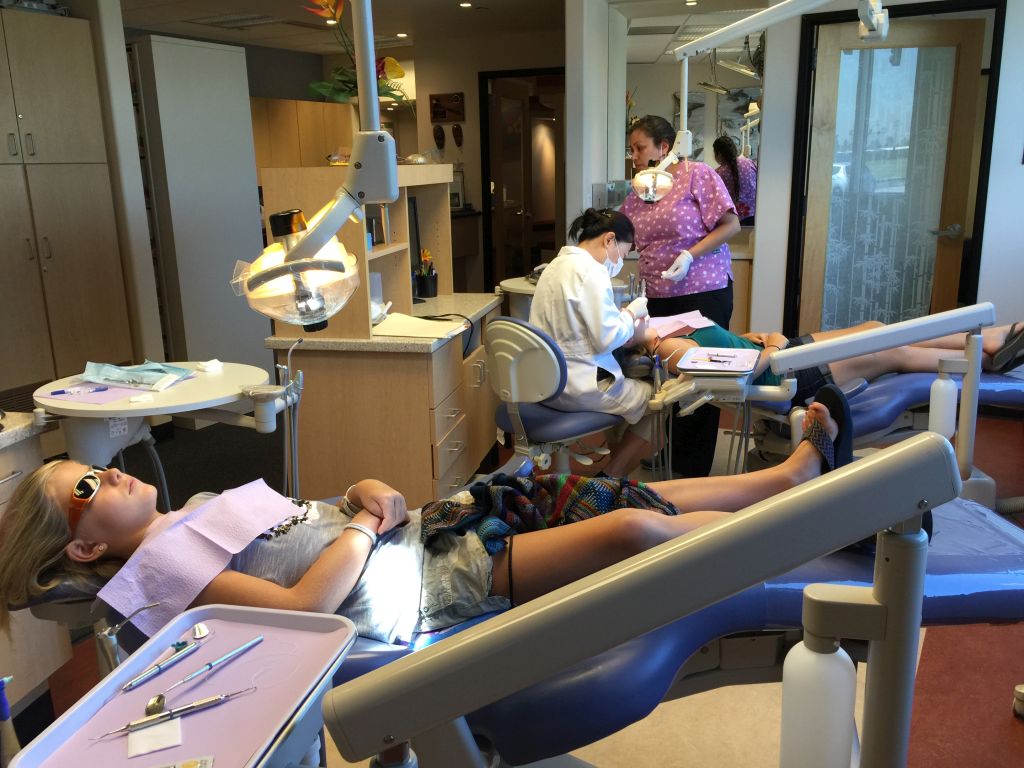 Then there are the long awaited birthday parties with friends.  Our Pal Elena just turned 13 and the sisters went to her ice skating party.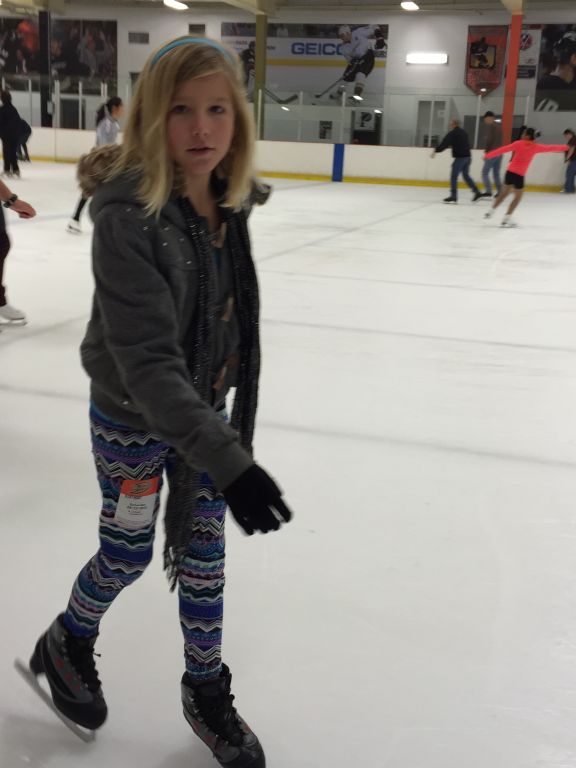 Remember that couch I told you about.  Here is the latest Costco special.  This couch is so huge that 5 of it's pieces span the length of our living room and the last two pieces attach to the ends for a place to stretch your legs out.  We also got new lights and a computer for the TV.  The great thing about having the computer displayed on the TV across the room is that I don't need to wear my reading glasses with it so far away.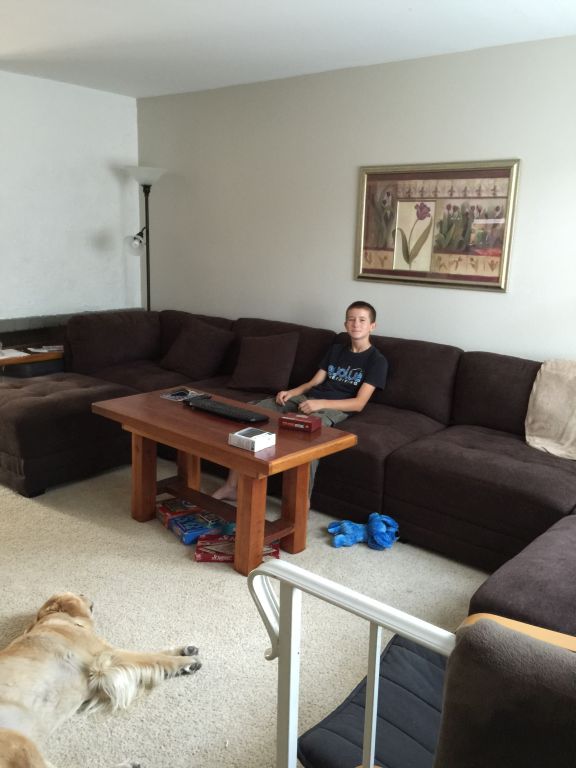 No that's not all, we also got a refrigerator.  Like the couch it was on super extra sale!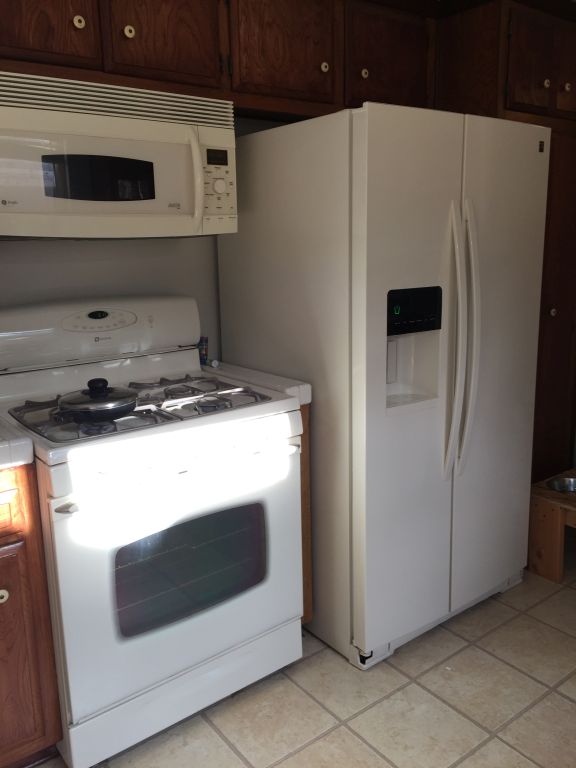 It's nice to have ice and water in the door and a brightly lit organized display of our food. If I can't make dinner with a view of tropical islands, at least I can have nice appliances here.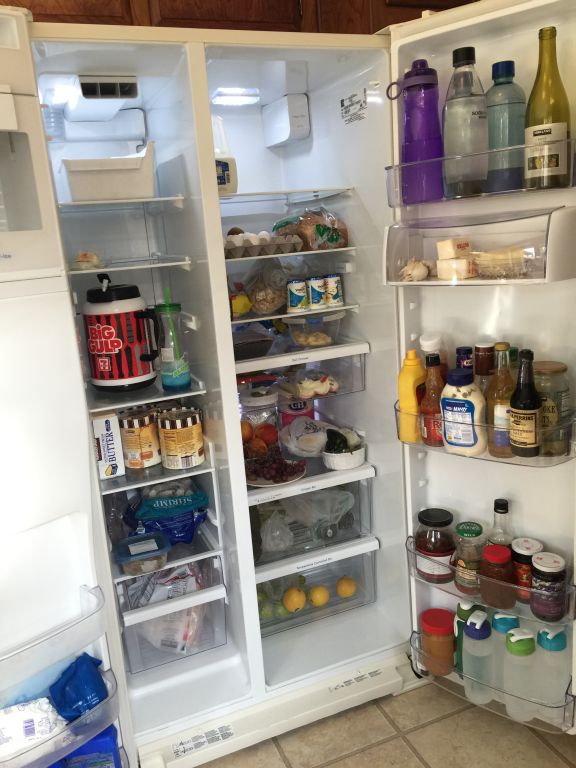 These are all things that we let go for the last decade while we were preparing for our trip.  Now the fun is over and back to pinching pennies while we save up for the next trip.  Notice the count down posted on the side bar to the right of this page.  Eric says it makes him feel better knowing that everyday it goes down by one.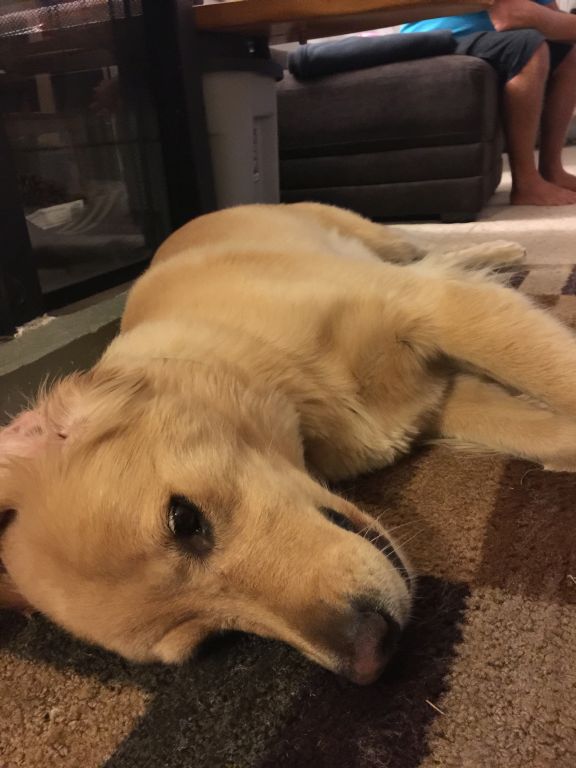 Topaz is bored, bored, bored, while the rest of us are busy, busy, busy.  The first few weeks of school I was overwhelmed, disorganized and confused.  Most homeschoolers in Southern California don't sit at their kitchen table with a stack of subjects everyday.  Here homeschooling is more like education management.  We have a full schedule of carefully selected classes with highly recommended teachers.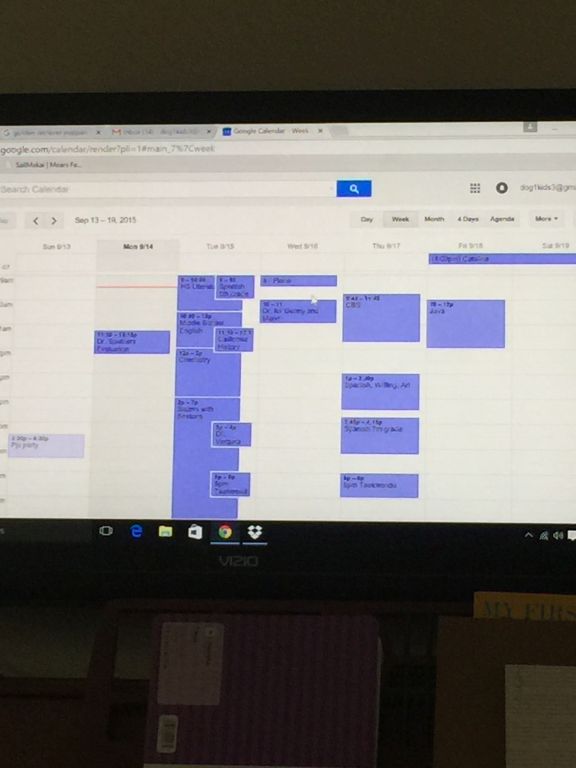 All of our classes are on Tuesday and Thursday and Marie also has piano on Wednesday and a Minecraft class on Friday.  Their writing classes are at the Sea Scout Base overlooking Alamitos Bay in Long Beach and the rest of the classes are in Huntington Beach.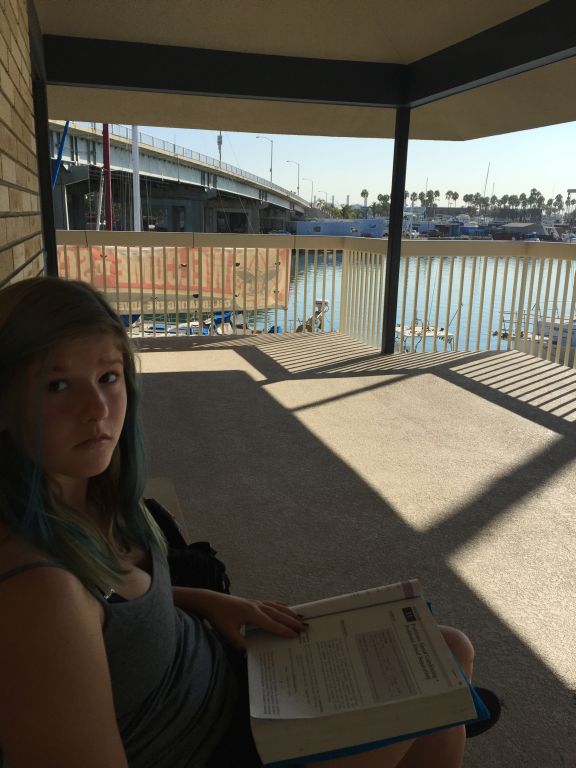 We look forward to our days off from classes so we can get caught up on our work.  We even work on homework in the evening, so don't think homeschoolers are spending the day goofing off.  This is Roy's freshman year and he's taking English 9, a Literature/Writing class, High School Chemistry, HS Spanish, CBS bible study with the rest of us, and he and I attack Geometry together.  The sisters have similar schedules with an Art/History class instead of Chemistry.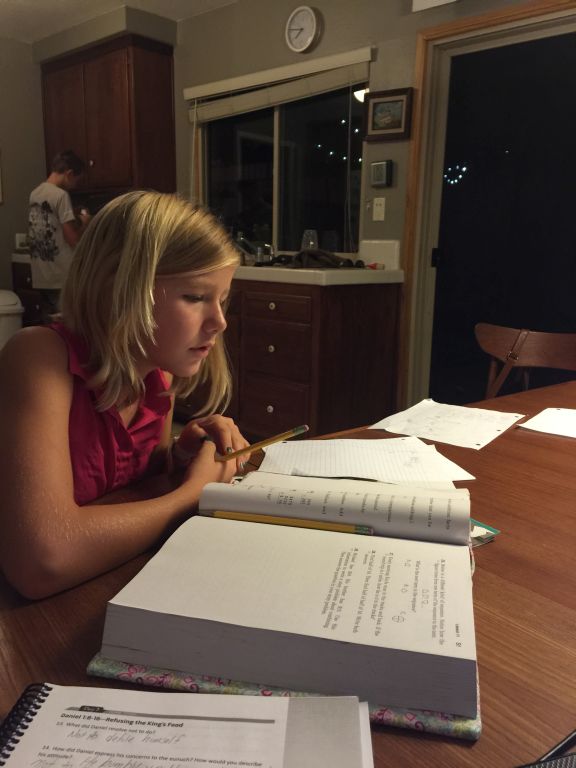 We're happy to have all the conveniences of life on land, but payment for that is the stress of schedules.  We miss living in nature with the wind, water, sky and stars.  We did get to rush down to our crowed coastal beaches to watch the recent lunar eclipse. The evening reminded me of our last night with friends in Bahama's Ragged Islands. We all met at the beach after dark and the kids each presented a star.  This was such a special time, I can't believe it's over. Oh well, on to new adventures, right?